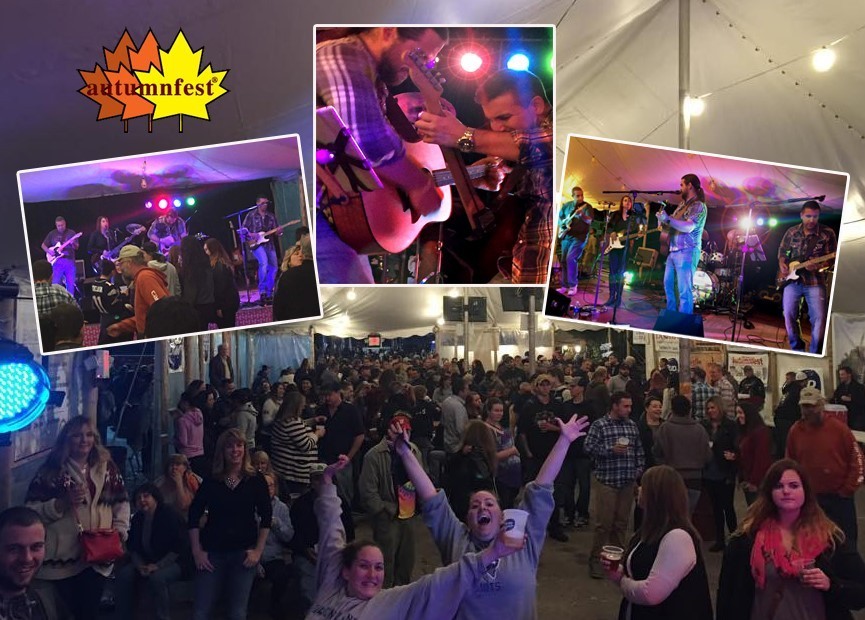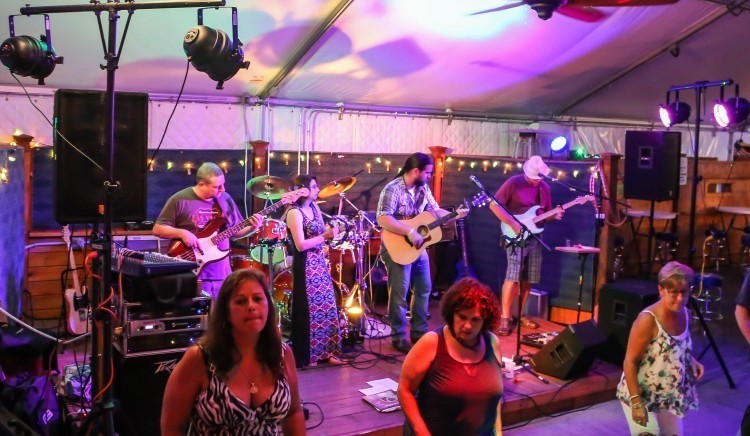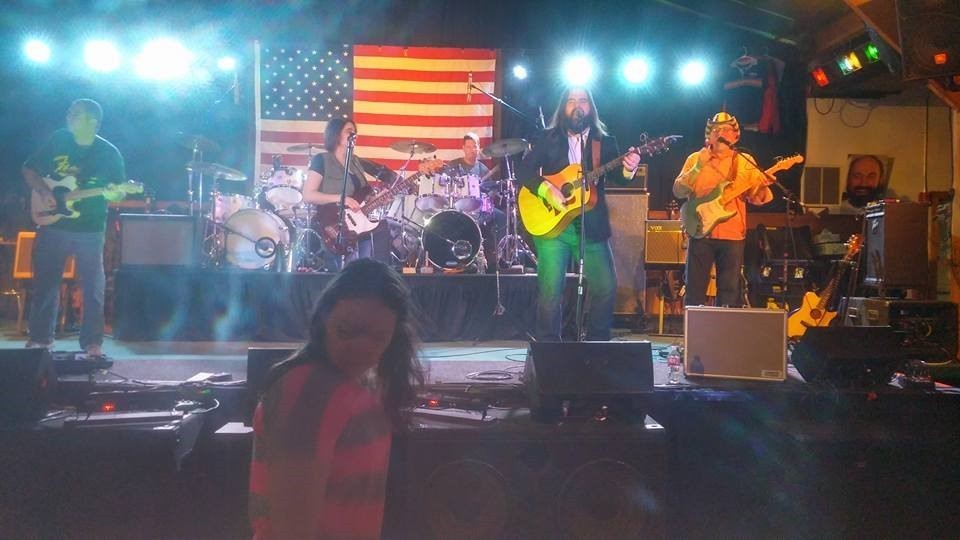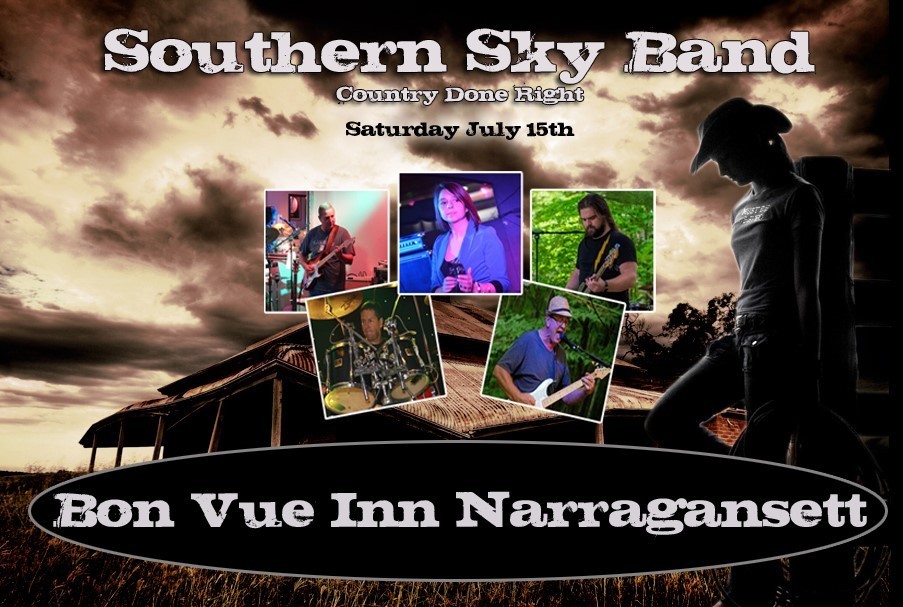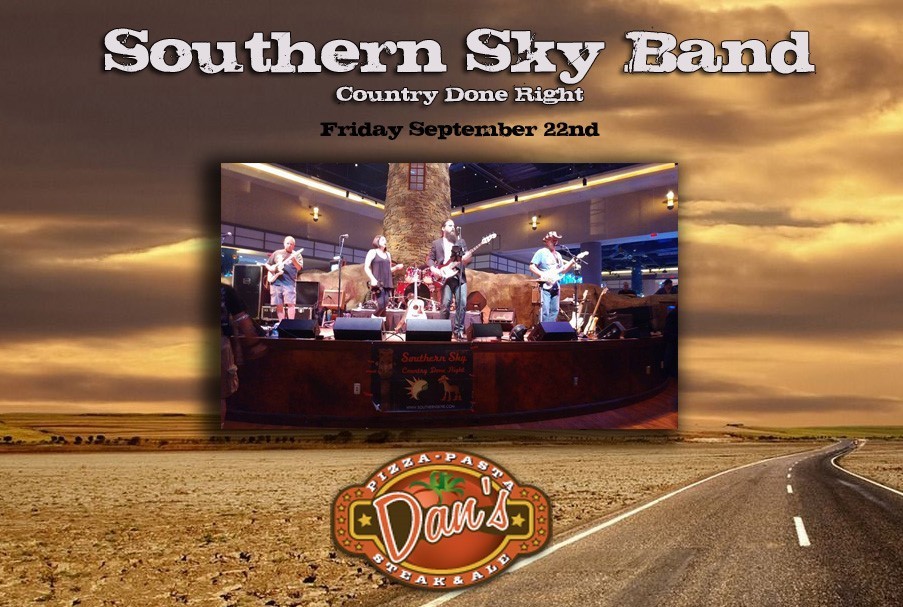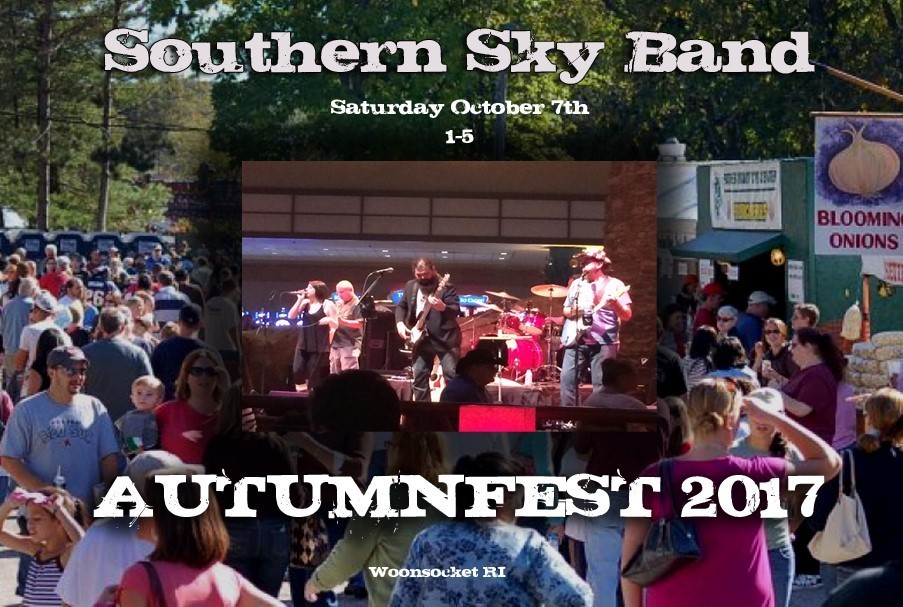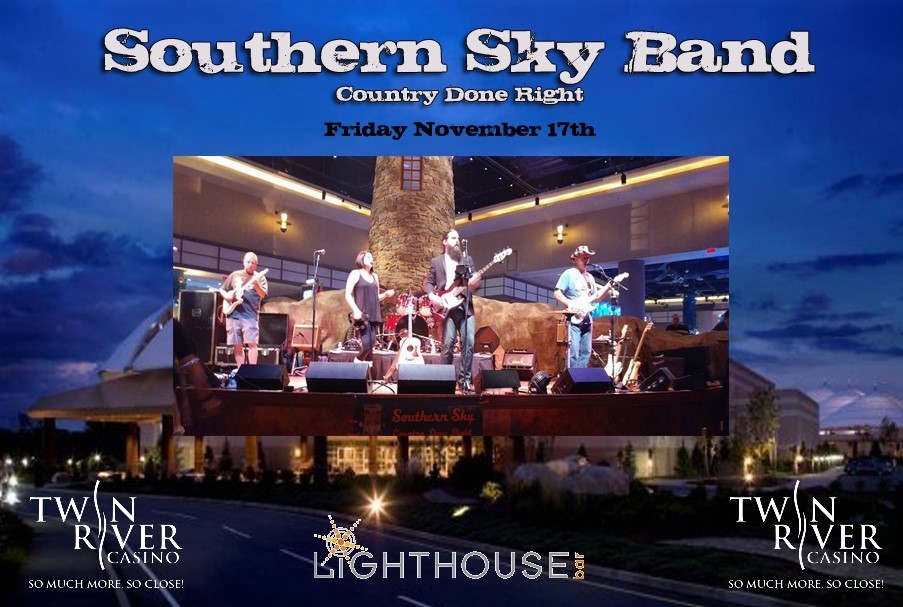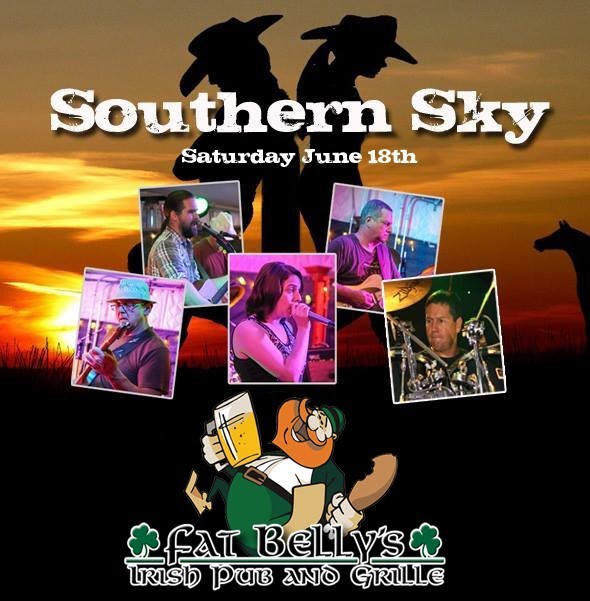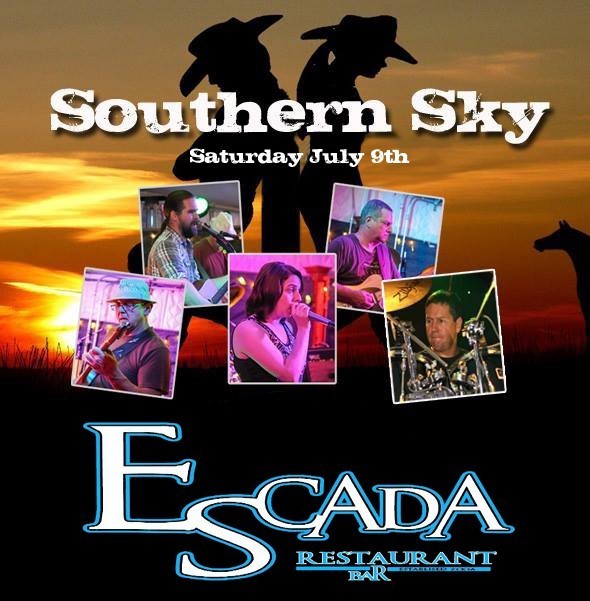 Southern Sky
is a 5 piece modern country band playing music by artists such as:

Miranda Lambert, Gretchen Wilson, Carrie Underwood, Maren Morris, Blake Shelton,
Kip Moore, Justin Moore, Jason Aldean, Dierks Bentley and Luke Bryan. Southern Sky is everything you love about country music, hot guitar licks, the chilling harmonies and songs that tug at your heart.
Formed in late 2012 the band maintains a busy schedule.
Veteran musicians and 2 talented young stars who will surely be playing music for years.
Matt Belair
Sarah Horgan
Jim Stravato
Gerry Bacon
John Stalega
: Guitar, Bass and Vocals
: Vocals and Bass
: Guitar and Bass
: Guitar and Vocals
: Drums
The band can be found on Facebook as well as on the web at www.southernskyri.com .
​
Contact info: Matt 401- 996-8458 Gerry 401-949-0297
​
REFERENCES

Aimee: Owner of Escada Bar Johnston RI 401-233-0007
Dan: Owner of Dan's Place West Greenwich RI 401-392-3092
Dennis: Manager Fat Belly's Coventry RI 401-822-2221
Dan: Owner Dan's Music Warwick, Guitar player/The Senders 401-467-8080
Jeremy: Twin River Casino Lighthouse Bar